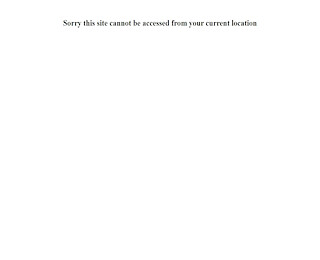 Speak with Carrollton AC experts from Lifetime Air about your unit's repair, and we'll come out day or night to troubleshoot, maintain, or make an affordable fix. If your system is not functioning correctly, it could simply need a component replaced, a thorough cleaning, or a cost-effective repair that will restore operation with the least amount of interruption. Call us first and save time and money on your repair services.
How We Keep Costs Down
We are pleased to offer our customers free estimates on the cost of your AC repair or replacement. We guarantee our workmanship and replacement systems, so you'll never have to worry about hiring another company to clean up after us- we'll do the job right the first time around. We understand that top on your list of worries when your AC goes out is what it's going to cost you to restore function; rest easy knowing your budget is at the forefront of our service.
Consider a Maintenance Plan
Scheduling twice-annual maintenance visits is an excellent way to lower repair costs. Our technicians can often catch issues early on during our maintenance appointment that would typically turn into a more costly service if left unnoticed. You'll find out thorough maintenance plans are one of the best ways to ensure seamless heating and cooling year round- and it's a lot more affordable than you might think. Click the 'Maintenance Agreement' link on our website to learn more.
Emergency Repair Pros
Our Carrollton AC pros are available for immediate dispatch when you call us for a repair or diagnosis of your system's problem. We employ highly skilled techs who are trained to work on all makes and models of HVAC systems, heaters, AC units, central heat & AC systems, furnaces, and all residential and commercial systems. We believe in providing a lot of value to our customers in the short amount of time we are with you in your home or business. Trust us for an accurate analysis of the issue, cost-effective options for repairs, replacement products and service, and new installation systems. Call us 24/7 for immediate assistance.
We Specialize in Residential Cooling
We've spent a lot of years serving the Carrollton community with reliable AC repairs and replacements, working hard to save our customers money at every turn. As part of our efforts to reduce the costs of repairs, we offer the following tips that may eliminate the need to call us:
Check the circuit breaker and fuses before giving us a call.
Make sure the unit is plugged in and turned on.
Check the coil and filter for dust and debris- it makes a huge difference in the temperature.
If you still need service, call our office to speak with a technician.
Carrollton AC Maintenance
Once your system is restored to full function, consider keeping it operating efficiently with our maintenance plan. We can come out prior to the cooling season and thoroughly inspect your AC to ensure uninterrupted service at a price you can afford.
Lifetime Air LLC
(972) 658-0284
100 Main Street, Lewisville, TX 75057
View Larger Map